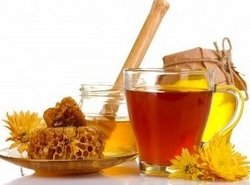 We love to pamper your skin with simply made~naturally good handcrafted Koff'e Body Treats. Indulge yourself in an affordable luxury that quenches your body's thirst. Our Body Treats are created with rich ingredients blended to nourish, soften and moisturize your skin to perfection. We use many fresh, food grade ingredients that offer amazing skin benefits.
Luxurious Shea, Cocoa & Mango Butter drenched in vitamin rich natural oils hydrates even the most severely dry skin. Body Treats are carefully made in small batches to ensure freshness & quality. We never use "stuff" you can't pronounce in our ingredients....promise!

Koff'e Body Treats are made without the use of harmful chemicals. Our products are made with rich, fresh ingredients and do not contain water. Therefore, we are able to keep our Body Treats preservative free! In order to prolong the life of your fresh products, it is important to keep water out of the containers.
It is our mission to pamper your skin with products that are safe & chemical free. Skin-fully decadent Koff'e Body Treats are created with rich, natural ingredients that provides many benefits to skin. Our responsibility to you is to make sure Koff'e Body Treats always nourish, soften & moisturize your skin.
Our Kustom Kups are a perfect way to encourage and remind you to drink more water. Water is necessary for our bodies to function properly. Drinking plenty of water helps prevent dry skin as well. We offer you a cute way to do it!
Simply Made
Renee`
QUENCH YOUR BODY'S THIRST!